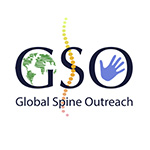 Global Spine Outreach
Global Spine Outreach (GSO) provides free, state-of-the-art spinal surgeries to underprivileged children around the world. Partnering with local physicians, we treat patients who otherwise would not receive care. Together, we correct spinal deformities to dramatically improve the quality of life of each child, even preventing paralysis and extending life.
Due to the complex nature of these surgeries, we are also dedicated to training local physicians and staff to achieve sustainable continuing care.
News:
Monterrey, Mexico Short Term Spine Mission (STSM)—September 25th to October 2nd, 2021
Cali, Colombia STSM—November 6th to November 13th, 2021
GSO + SDSF Winter Gala—San Diego, CA; February 25th 2022
"BroadWater's attention to detail, and level of professionalism is unmatched in neurosurgery and orthopedic spine surgery!"
—Gregory M. Mundis Jr., MD; Co-Director San Diego Spine Fellowship; Scripps Clinic Division of Orthopedic Surgery; San Diego, CA