Elizabeth Olmsted Teisberg, PhD, MEng, MS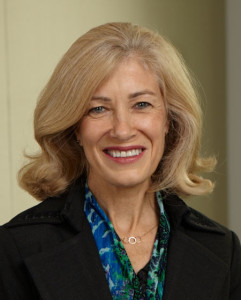 A full professor at Dartmouth's Geisel School of Medicine and Senior Institute Associate at Harvard's Institute for Strategy and Competitiveness, Elizabeth Teisberg's work centers on high-value care delivery and implementation of value-based strategy in health care by providers, employers, health plans, pharmaceutical and device companies, patient advocacy organizations, and policy makers.
With her deep background in strategy and innovation, and with special attention to the health care sector, Professor Teisberg collaborates closely with renowned authority on competitive strategy Michael Porter. Together they co-authored Redefining Health Care: Creating Value-Based Competition on Results (Harvard Business Review Press, 2006), which received the American College of Healthcare Executives 2007 James A. Hamilton book of the year award, as well as five other articles on health care and the Harvard Business Review Special Report, Fixing Competition in U.S. Health Care.
Professors Teisberg and Porter have also developed and continue to teach courses on Strategy for Health Care Delivery. Professor Teisberg teaches executive education at both Harvard and Dartmouth, as well as on-site for companies and organizations. She has developed frameworks and cases to enable innovation and transformation in health care delivery.
Professor Teisberg's most recent Harvard Business Review article, Four Ways to Reinvent Service Delivery (2012), outlines a framework for designing service innovation solutions and discovering new efficiencies to create value. She has forthcoming publications on employee health strategy, redefining care for chronic conditions and experience group methodology for designing service innovation. Other noted works have appeared in professional publications such as Management Science, Research-Technology Management and the Journal of the American Medical Association. She is also the co-author of The Portable MBA (Wiley, 2002), published in five languages.
An international speaker and consultant, Professor Teisberg's earlier projects have analyzed strategy in medical device and biotech companies, real options, research and development decisions, medical innovation, and strategic response to uncertainty. She received the Wachovia Award for research excellence in 2006 and was honored by the University of Virginia in 2004 with its Frederick S. Morton Leadership Award.
Teisberg is Professor of Community and Family Medicine at the Geisel School and at the Dartmouth Center for Health Care Delivery Science. She was formerly a professor at the Darden School of Business at the University of Virginia and at the Harvard Business School. She earned a M.S. and a Ph.D. in engineering-economic systems from the Stanford University School of Engineering. She also holds a M. Eng. in systems science from the University of Virginia and an A.B. degree, summa cum laude, in political science and mathematics from Washington University in St. Louis. She is a member of Phi Beta Kappa.