Dr. Christopher Ahmad Announced as Safety in Spine Surgery Summit Keynote Speaker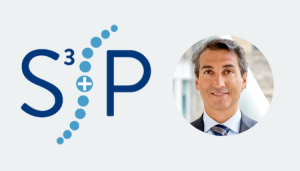 The Safety in Spine Surgery Project (S3P) is pleased to announce Dr. Christopher Ahmad as the Keynote Lecturer for the 8th Annual Safety in Spine Surgery Summit. The Summit will be held April 15, 2023 in New York. Dr. Ahmad is the head team physician for the New York Yankees and is the recipient of several awards for outstanding research in the field of Sports Medicine. He will speak on Sharpening Your Scalpel: Optimizing Performance and Preparation. His book in development with Dr. Vitale uses real-life vignettes to illustrate common foundational principles of high performers such as athletes or surgeons.
To learn more and to register, click here.