News Update
Coronavirus Update:

BroadWater is closely monitoring the Coronavirus outbreak and will update meeting attendees as new developments emerge. Our top priority is, of course, the health and safety of all participants in our meetings.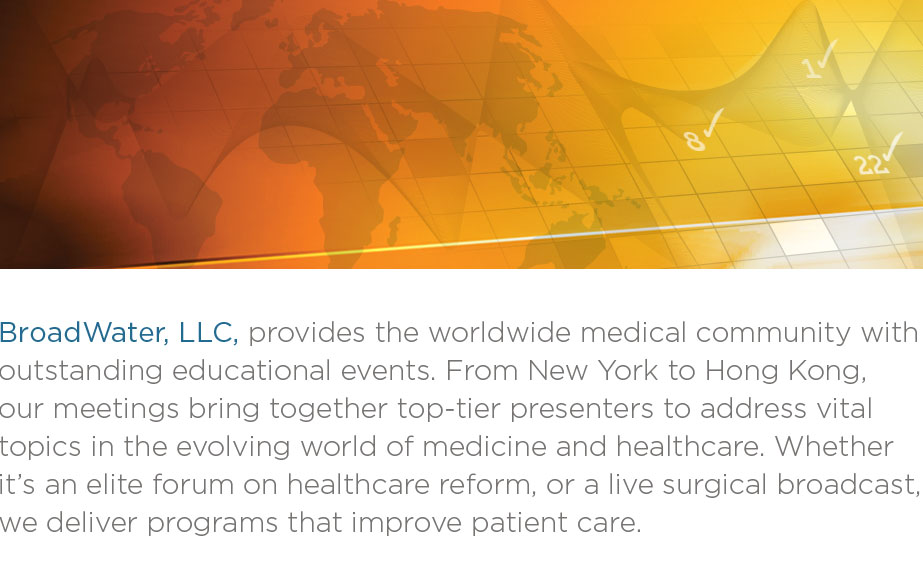 Events Calendar
Events List Navigation
June 2020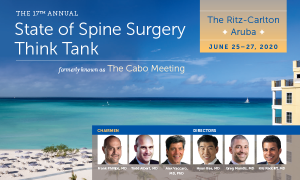 CHAIRMEN: Frank Phillips, MD; Todd Albert, MD; and Alex Vaccaro, MD, PhD
PROGRAM DIRECTORS: Hyun Bae, MD; Greg Mundis, MD; and Kris Radcliff, MD
The State of Spine Surgery Think Tank (formerly The Cabo Meeting) is not your typical "lectures and exhibits" meeting. In fact it is refreshingly different. The program is light on lectures, but heavy on lively discussion. It's your chance to ask the questions that you care about, and to present your own insights. The topics focus on the here and now, rather than on academic research that might be relevant in 10 years.
July 2020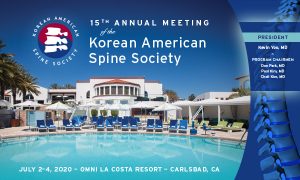 Korean American Spine Society President: Kevin Yoo, MD; Program Chairmen: Don Park, MD, Paul Kim, MD & Choll Kim, MD
Whether you are a new member, a long-time attendee, or a member who hasn't attended in a while, I hope you recognize why KASS is always a great meeting. We share our common interests in spine surgery, in being better doctors, in honest dialogue, in networking, in learning about the latest technologies, and in our heritage. Register today for KASS 2020!
+ Export Events
Coronavirus Update:

BroadWater is closely monitoring the Coronavirus outbreak and will update meeting attendees as new developments emerge. Our top priority is, of course, the health and safety of all participants in our meetings.


News Update